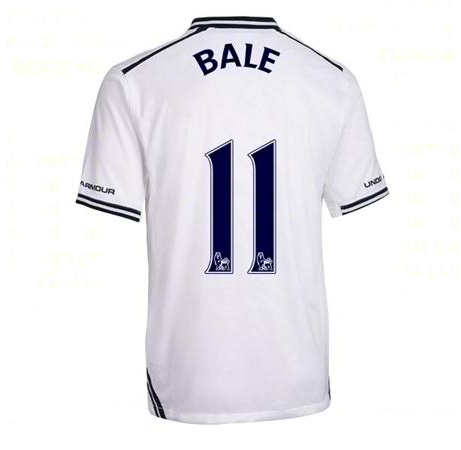 Footballers Direct has noted that rivals Arsenal and Spurs have both revealed their brand new next-season kits this week. Arsenal returned to yellow for the first time in 4 years and Spurs has gone white and blue.
Theo Walcott was the kit model of choice for Arsenal. The official clothing is reminiscent of the kit worn by 2004's 'invincibles' side. They won the league title 10 years ago without losing a single match. Walcott said of the kit: "Arsenal is synonymous with yellow and blue and I think this new design fuses that tradition with a modern twist. 

"I can't wait to get out on the pitch and wear it!". 

It goes on sale Thursday, August 1st, from £40 (juniors).
Spurs went for four kit models to show off their new range: Michael Dawson, Brad Friedel, Jermain Defoe and – notably – Gareth Bale. Some are speculating that in choosing Bale to model the new home kit, Tottenham were hinting that he will be remaining at White Hart Lane, despite recent interest from Madrid. Footballer Direct feel confident in saying that he is bound to be staying with Spurs – since the club is also selling 2013/14 shirts with his name printed on back.
The player did not speak to the press about the new kit promotion, though interviews were recorded for later broadcast. However, his 'footballer-model' counterparts did appear to confirm that Bale would be joining them for the season ahead.
"This year, we want a great season and we to get into the Champions League and to do that you've got to keep your best players'" said Defoe.
"What Gareth did here last year was unbelievable. The amount of goals he scored, at times playing out of position up top off the forward and show the composure he did in certain games when he was one-on-one with the keeper and produced some unbelievable finishes. He's a special player. You want to keep your top players."
These comments were echoed by Dawson: "He's here to do well, like all of us. Like the manager, like the staff at the football club, we're striving to be successful for this club.
"I remember him coming in as a 17-year-old. He's not changed, he's a top guy, he's got a great family around him. He's one of the boys, the lads love having him around. It hasn't always been easy since he signed, he was out of the team like myself but the boy is world class.
"Someone as good as him you certainly want to keep him. I'm very lucky to play with him. Last year, some of the goals he scored to help win us football matches were unbelievable."
Sounds like good news for Spurs fans then…